Facts
Location: Austria
Length: 43,5 km
Built: 1978
Width: 2 lanes
Surface: asphalt
Surface quality (out of 10): 9
Highest point: 1,793 m (5,883 ft)
Operating times: open all year
via B197 and S16
Route: from St Anton am Arlberg to Bludenz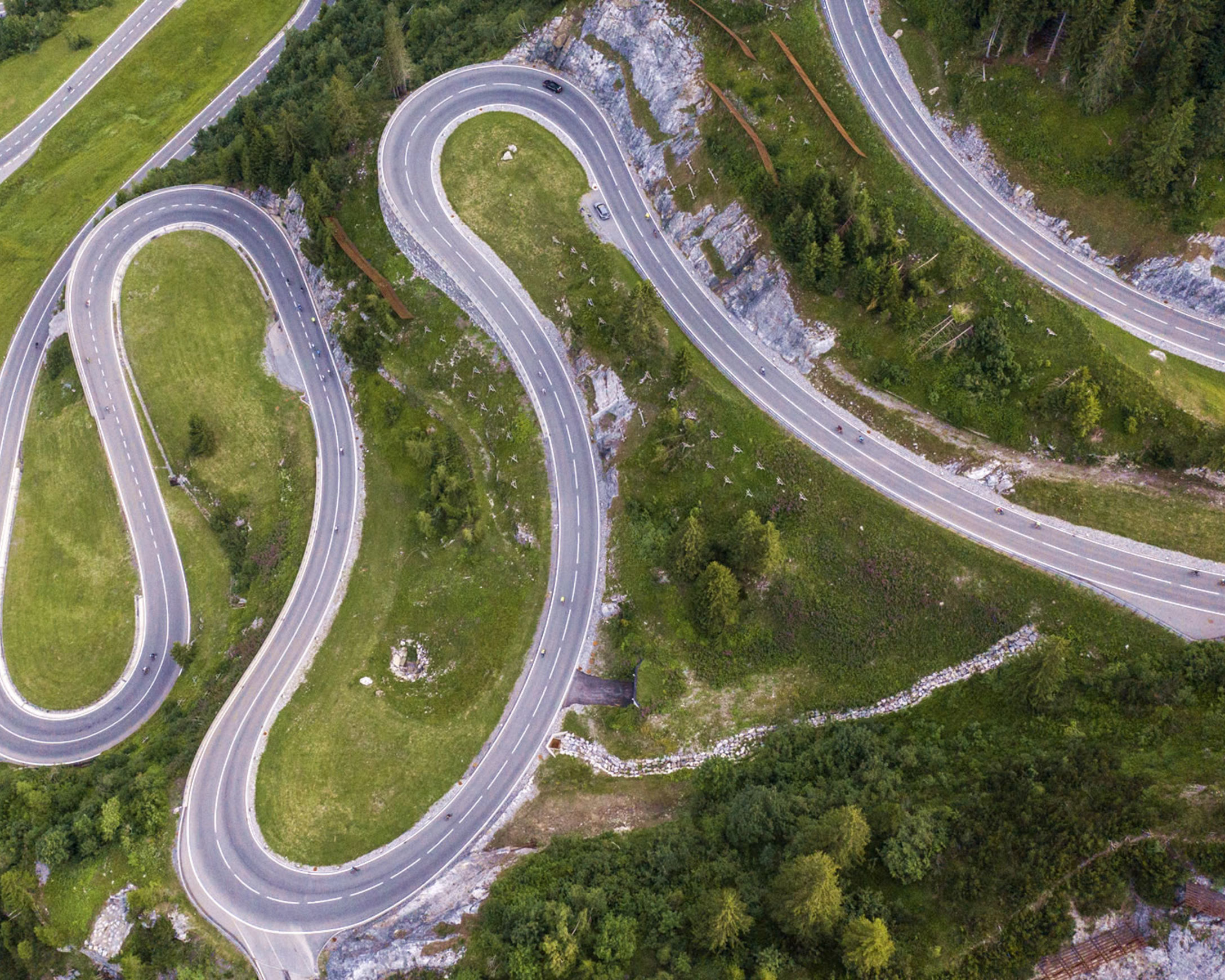 Arlberg Pass Road Description
Arlberg Pass is a high mountain road and pass located at an elevation of 1,793 m (5,883 ft) above the sea level, between Vorarlberg and Tyrol in Austria. It's a touristic place and a good road to drive.
The road that goes over the pass is called Federal Highway B 197, and it has an asphalted surface, making it easy for driver to enjoy the trip. This route also is the main connection between Lake of Constance in Vorarlberg and Innsbruck, in Tyrol. There is a motorway, Autobahn, that comes from Lake Constance and ends in Bludenz. It continues with a toll road that goes through the Alber mountains and then in Landeck to finally arrive to Innsbruck.
Before the tunnels were opened, this road has to carry all the traffic from West to East. That is why the route is wide and features moderate curves. It's a fun road to ride, and drivers love it here thanks to its features.
In 1978, the pass was bypassed by the Arlberg Road Tunnel.
The pass summit is a popular place amongst travelers. As a result, you will find many hotels and restaurants in the area.
The route
The route starts in St Anton am Arlberg and ends in Bludenz. On the Tyrolian side, if you take the old Alberg road you will go through St. Anton at Arlberg village. After, the Arlberg pass road showcases many curves and follows the Rosanne river down to Landeck.
The Arlberg pass road is in very good condition. Since many travellers come to this area because it's a beautiful one, there might be some traffic. Even so, most of it is left behind 4 miles after the pass summit, on the Tyrolian side. After this, you will cruise down the stunning valley until reaching Landeck. While driving in the area, you can enjoy the landscape. You will see here a typical alpine scenery made of high and rocky peaks, covered in green trees and sometimes snow, depending on the season you come here.
It's a scenic ride the gives you the best mix drivers love: a curvy road and a beautiful landscape. Diving on such roads it's something you shouldn't miss out.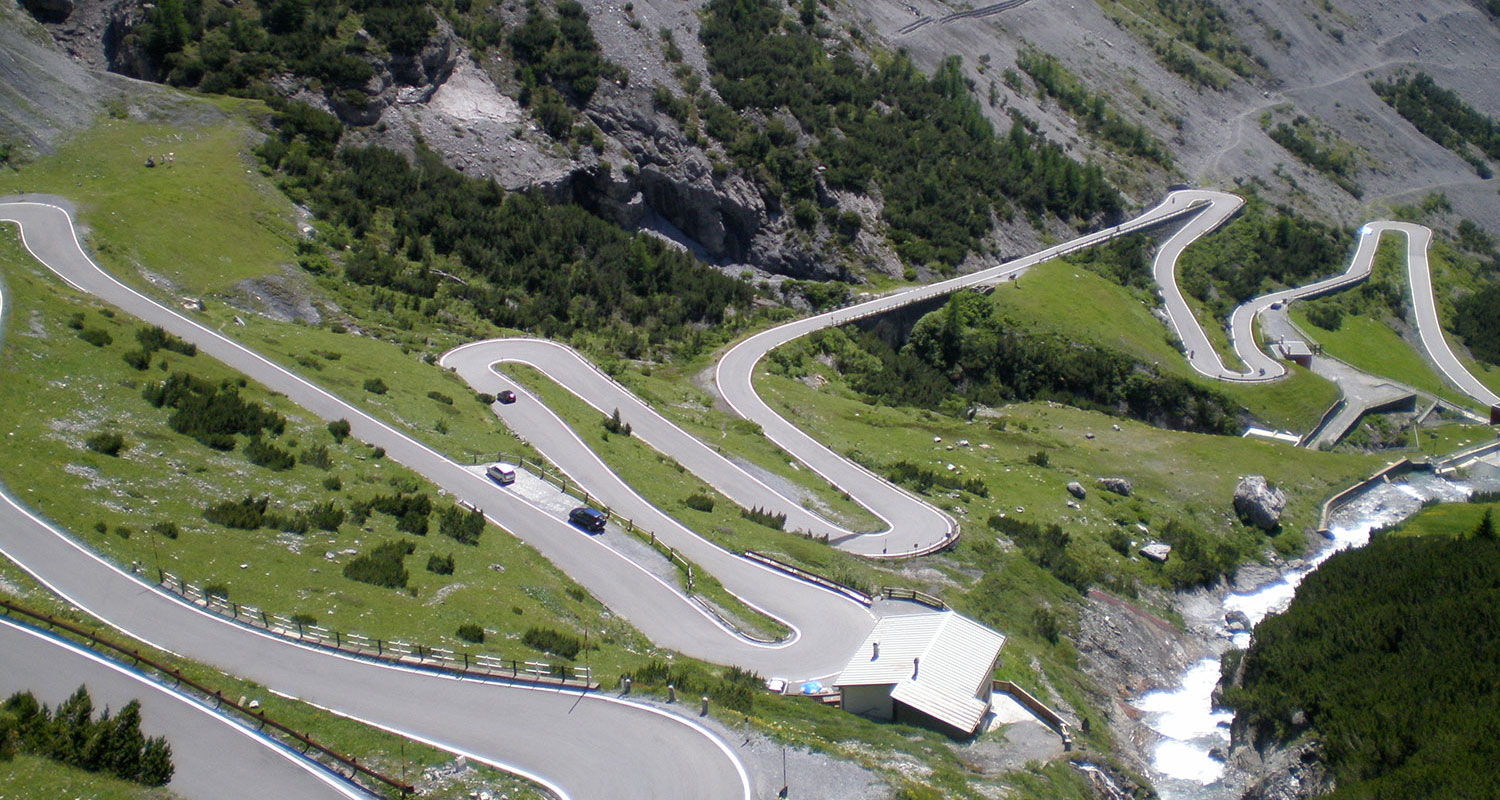 Photo sources: https://arlberg-giro.com/en/home, https://www.itinari.com/arlberg-tunnel-an-engineering-masterpiece-uu4u, https://www.zwei-jahreszeiten.at/en/summer-vacation-arlberg/motor-bike-holidays-arlberg.html, https://www.mrandmrssmith.com/editorial/travel-guides/europe-train-travel-arlberg-pass-zurich-vienna
r