Facts
Location: France
Length: 25,3 km
Width: 2 lanes
Surface: gravel
Surface quality (out of 10): 3
Highest point: 3,165 m
Operating times: open during summer
via Mas du Plan
Route: from Le Bourg-d'Oisans to Col du Jandri
Col du Jandri Road Description
The Col du Jandri is a high mountain pass located in the Rhone-Alpes area, in the French Isère département. Here, you will reach an elevation of 3,165m (10,383ft) above the sea level, and it's one of the highest mountain roads in Europe and the highest trafficable road in the Alps. Driving here is a real challenge and, from a point on, you won't be able to drive a car anymore. So, it's recommended to take your bike and continue the route to reach the summit. Either way, it's a fun road both by car, as long as you can drive, and by bike.
The road is not paved, but made of gravel. You can drive here using all-terrain vehicles. The track you will follow to get to the summit is winding, steep and dusty because of the gravel surface. The Col du Jandri road is signposted as a mountain bike cross-country route, but it's often used by motorised vehicles.
It also features some steep ramps that will be challenging to drive as the road has many very steep grades.
If you start the route from Les Clapiers (Le Bourg-d'Oisans), the ascent will be 26.9 km long and, over this distance, the elevation gain will be 2.458 meters with an average percentage of 9.1 %.
As you drive towards the pass, the road climbs Col des Gourses, at an altitude of 2,550 m (8,366 ft) above the sea level.
A dangerous route
The road isn't completely made of gravel. Up to 1,730 m altitude, it's asphalted. After passing the highest houses on the side, the road turns into a dirt one, and it becomes quite steep and dusty. It's usually open during summer. It's not recommended to drive here during severe weather conditions as avalanches, heavy snowfalls and landslides can happen. The route is also dangerous because of the frequent ice patches you can come across.
This route has a well-deserved reputation for being a dangerous road since the weather here is unpredictable. Driving under extreme weather conditions can be challenging.
Col du Jandri is the second highest road, no matter if it's paved or unpaved, in Europe. The highest one is the Pico del Veleta in Spain. As you reach the summit, you will see some stunning views. You will find a panoramic restaurant at an elevation of 3,200 meters where you will see the Glacier Mont de Lans from. Also, there are some other lakes, including two dams at roughly 2,300 metres.
This is a challenging road that will give drivers an adrenaline rush. You will get to drive at high elevations, and the gravel road will add some intensity to the journey, so this is a road to drive for those that prefer an alternative route.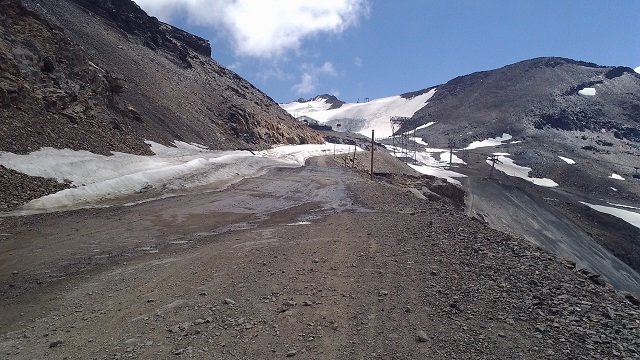 Photo sources: https://www.climbbybike.com/climb/Col-du-Jandri/8853, https://www.cycling-challenge.com/col-du-jandri-glacier-de-mont-de-lans/, https://www.passzwang.net/en/jandri_cycling.php
1 Review
Online casino, first deposit bonus of $100 [url=https://bit.ly/2LG4A7Z]https://bit.ly/2LG4A7Z[/url]
r