Facts
Location: France
Length: 9,3 km
Width: 2 lanes
Surface: asphalt
Surface quality (out of 10): 7
Highest point: 700 m
Operating times: throughout the year
via D22
Route: from Place de la Fontaine to Le Village
Gorges du Nan Road Description
Gorges du Nan is a short section of the D22 road. It links the towns of Malleval-en-Vercors and Cognin-les-Gorges while taking you through the beautiful gorges. The area is located in the Vercors National Park, in Rhone-Alpes, south of Grenoble. It's one of the French balcony roads you will enjoy driving. Every similar region is unique and this one makes no exception. The water's action results into different shapes and you can notice this while driving here.
The road is a special one, like most roads built in the rocks. It features some very narrow sections where two cars don't have enough room to pass. It's even worse when it's dark or wet. Nonetheless, it's a thrilling road that will give you a an adrenaline rush and you will enjoy it for sure.
The route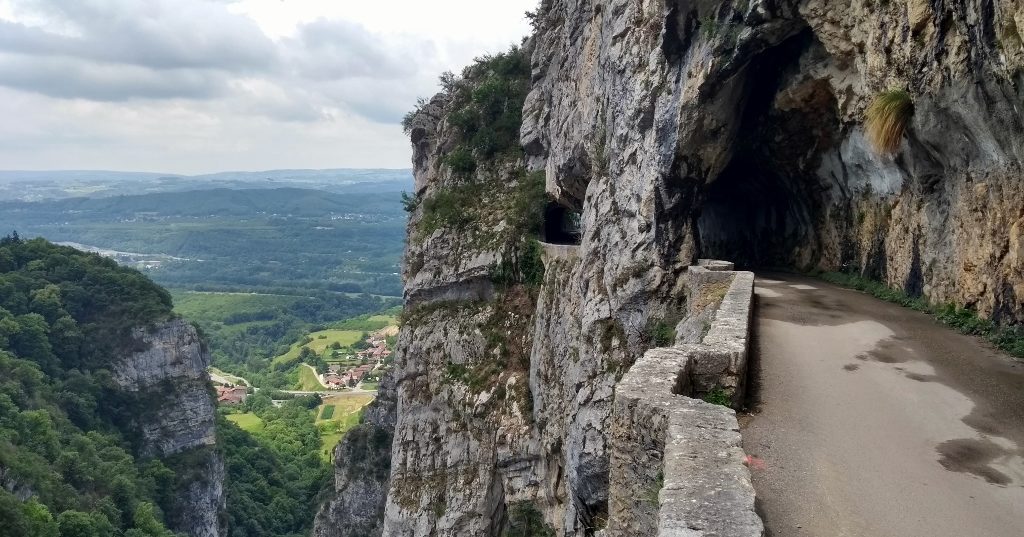 You can start this route in Place de la Fontaine and drive until you get to Le Village. It will take you through several gorges and show you some spectacular views. There is a section of 3 miles that's a steep hill downwards. The road also crosses a 2,2 m width point where there's only room for one car to pass.
The road is cut right into the gorges and also features some tunnels you will go through. Moreover, you will also experience some exciting hairpins, twists and blind curves.
The scenery is a special one here, and you will have the chance to enjoy it while driving in the area. Also, since the road is not meant to drive it with a high speed, you will have more time for it.
The Gorges du Nan is a spectacular balcony road with a hair-raising lane cut into the cliffs. It also features some portions with a single track that goes along the mountainside. It has enough thrilling elements to make the ride more fun, and the views will make the drive even more enjoyable.
Besides the thrill of driving here, you will also get to see the blue water that follow the route. The contrast of the turquoise along with the grey rocks and green trees create a stunning painting. You can admire it while driving or, even better, by stopping by.
Photo sources: https://www.isere-tourisme.com/equipements/la-route-des-gorges-du-nan, https://ourtour.co.uk/home/running-the-gorges-du-nan-vercours-france/, https://baladesenisere.wordpress.com/2014/08/16/dans-les-gorges-du-nan/, https://ourtour.co.uk/home/running-the-gorges-du-nan-vercours-france/
r