Facts
Location: Iceland, Europe
Length: 300 km
Width: 2 lanes
Surface: Asphalt
Surface quality (out of 5): 4
Operating times: all year
Route: Reykjavík to Gullfoss Waterfalls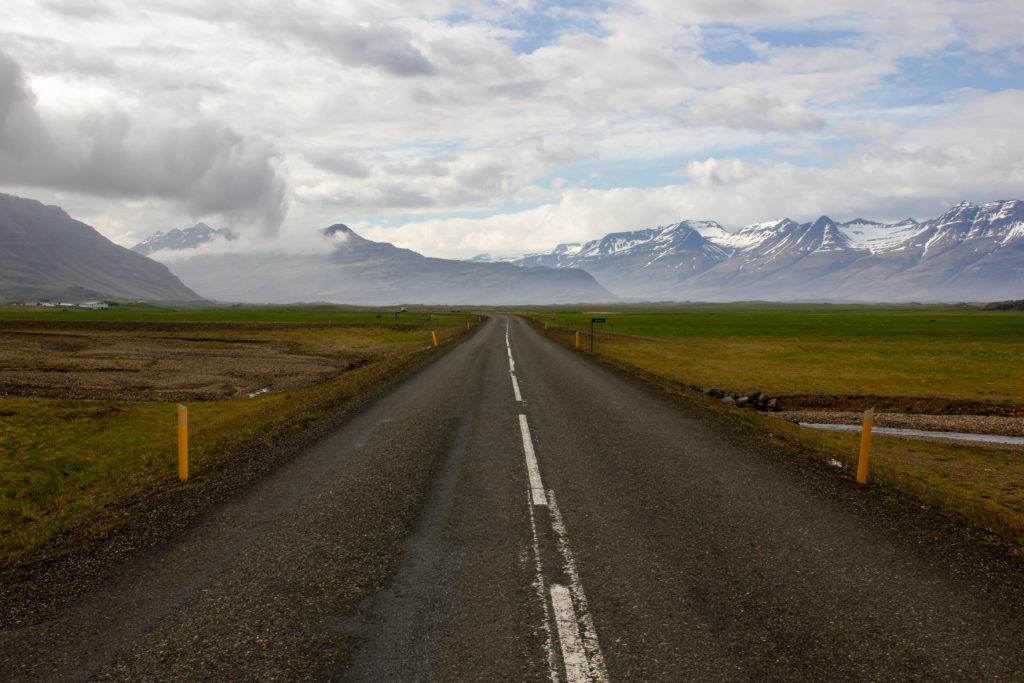 The Golden Circle Road Description
It's no surprise that the Golden Circle road has made it to our list since it's one of the most popular roads in Iceland. Both tourists and locals love driving it, and it's easy to understand why. This road will give you the opportunity to experience some of the best sights of Iceland. It has 300 km from Reykjavík to the Gullfoss Waterfalls and back. The length of this drive until reaching the Gullfoss Falls is of approximately 109 km and it will take one hour and a half, more or less. This route connects routes such as Route 35, 36, 37, 49, and 365.
The road features serpentines that will enhance the pleasure of driving. Also, there are changes in altitude, with highs and lows, offering a great feeling to those that love driving.
The drive
This scenic road is surrounded by mountains, which fall away as you drive alongside Iceland's stunning nature. This road is narrow, like most outside of the city in this country and it only features two lanes. Also, the quality of the road varies. It goes from two lanes marked asphalt to narrower gravel road. Nonetheless, it provides driver with a great experience and it won't allow you to get bored. These variations combined with the changing scenery is quite an experience for a driver.
Luckily, it's open all year round so that drivers can enjoy it every season. Even so, weather changes are common here. So, during winter, a sunny morning can quickly turn into a snowstorm. The roads can get icy, so it's recommended to check a real-time road conditions website.
Places to stop by
The Golden Circle Road showcases to its visitors many breathtaking natural landscapes. We've selected a few of them here to give you more details about.
If you want to take this route, you should start from the capital and head to the Southern uplands of Iceland. On your way, you will see the best of this country, from geysers to a national park. This must-drive road will take you to stunning locations, such as Þingvellir National Park, the Geysir Geothermal Area, Gullfoss Waterfall, as well as hot springs, lakes and mountains.
Iceland's Golden Circle Road is an artificial tourist circuit that will offer you the chance to see a meeting-point of the continental plates and the ancient Icelandic parliament (Þingvellir). This itinerary included in this drive can be completed in one day, and its proximity to Reykjavík makes it easy to reach for those that find themselves in this capital city.
Photo sources: http://www.susansolo.com/the-ring-road-and-the-golden-circle/, https://www.iceland.org/golden-circle-iceland/, https://www.liana.at/golden-circle/, https://www.pinterest.com/pin/175007135498763849/
r/