Facts
Location: Greece
Length: 12 km
Width: 2 lanes
Surface: asphalt
Surface quality (out of 10): 7
Operating times: throughout the year
via Epar.Od. Molaon-Kiparissiou
Route: from Pistamata to Kyparissi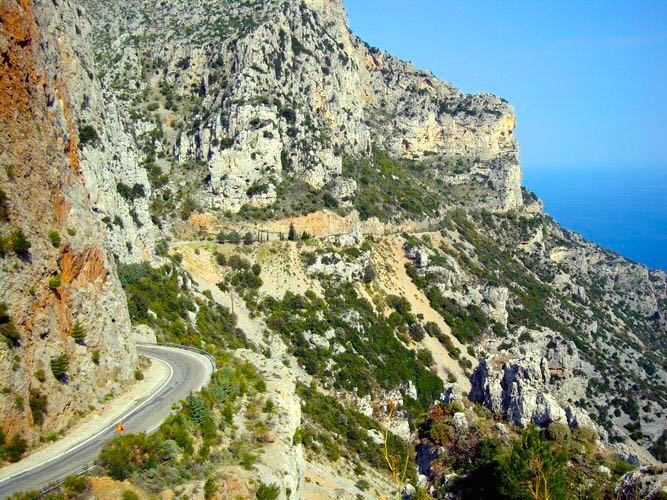 Kyparissi Road Description
The Kyparissi road is a short length road that's taking travelers to the small town of Kyparissy, located in Laconia, part of the Peloponnese region. It's a very narrow road, as well as a frightening one. This makes it a great destination for the thrill seekers. If you choose to drive here, you will have an adrenaline pumping journey, accompanied by fantastic views.
Moreover, this small coastal village is a great destination. It's the favourite destination of George Bush, Prince Charles and Princess Diana. Driving here will be a unique experience due to the beautiful scenery and the narrow winding road.
The road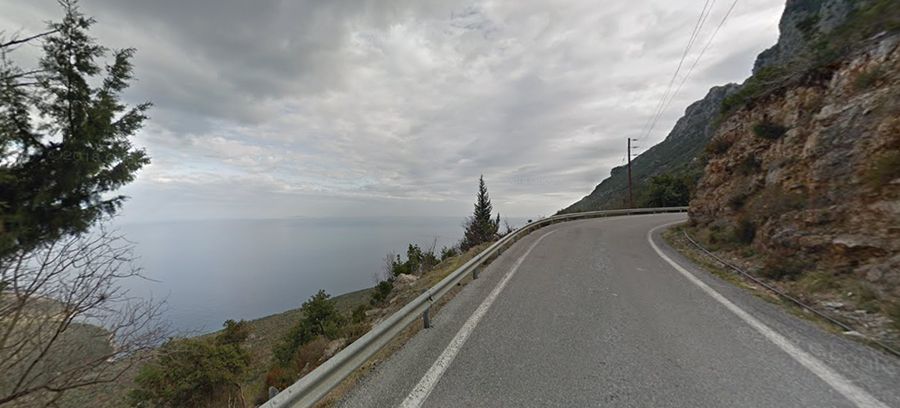 The road features some steep section, with no marked central lines. It's narrow, and two cars barely fit here, to pass at the same time. You will see no protections or guards rails along the road as you drive here. The Kyparissi road snakes along the mountain side and hugs it for several miles. It's clinging to the Parnonas Mountain range, and it's the only route you can take to reach the village. This is one of the reasons why the village has remained an unspoiled Greek destination.
The surface of the road is asphalted, and it includes several hairpins turns you should be careful when driving.
Our route starts in Pistamata, a hill village located in the northern Monemvasia municipality and ends in Kyparissi. Along the way, you will find a small Byzantine church, at the opening to the sea, where you can stop for a while to admire the views.
It's a journey that may seem frightening even to experienced drivers. The route begins uphill winding along the Mount Parnon. Once you arrive at its crest, you will have a gorgeous view of the Myrtoan Sea. There is also a new sector built on the new coastal road that will link Kyparissi to Leonido, called Kapsala.
This Kyparissi road is one of the best ones to drive in the Peloponnese region. It can seem intimidating, and it can be a challenge, but it's one you will enjoy it and reaching the picturesque village as the final destination will add more enjoyment to the trip. It will be the perfect opportunity to relax after an adrenaline pumping drive.
Photo sources: https://www.dangerousroads.org/europe/greece/3375-kiparissi-road.html, https://www.greecetravel.com/peloponnesos/kyparissi/photo-album/PhotoAlbum1/kyparissi06_jpg_view.htm, http://www.climb-europe.eu/climbing/?shortcode=ccdb-crag-view&crag_id=56
r