Facts
Location: Albania
Length: 64.5 km (total length 126 km)
Built: 1920
Width: 5 m, 2 lanes
Surface: asphalt
Surface quality (out of 5): 4
Highest point: 1,043 m
Operating times: throughout the year
SH8 National Road 
Route: Sarandë to Vlorë
Going through Llogara Albania
The SH8 road in Albania is known as one of the best coastal drivers in the world. That's because drivers that take this path will have spectacular views of the Adriatic and Ionian coasts.
The Albanian State Road 8 connects the city of Fier to the port town of Saranda, located in southern Albania. The terrain is mountainous. Also, it leads to the Albanian Riviera and the Ionian Sea. From Vlorë, the road leads to the Llogara Pass, the point with the highest altitude – 1,043 m above sea level. The route ends in the city center of Sarandë.
The SH8 national road is quite spectacular with its winding curves. And it's overlooking the Ionian coast. Moreover, the final point reached by this way, Sarandë, is one of the most important tourist attractions in Albania. The Albanian Riviera is a beautiful area. As a result, visitors should not overlook it. Getting to Llogara Albania is a wonderful experience for those that love driving in unique places like this one.
The Albanian Riviera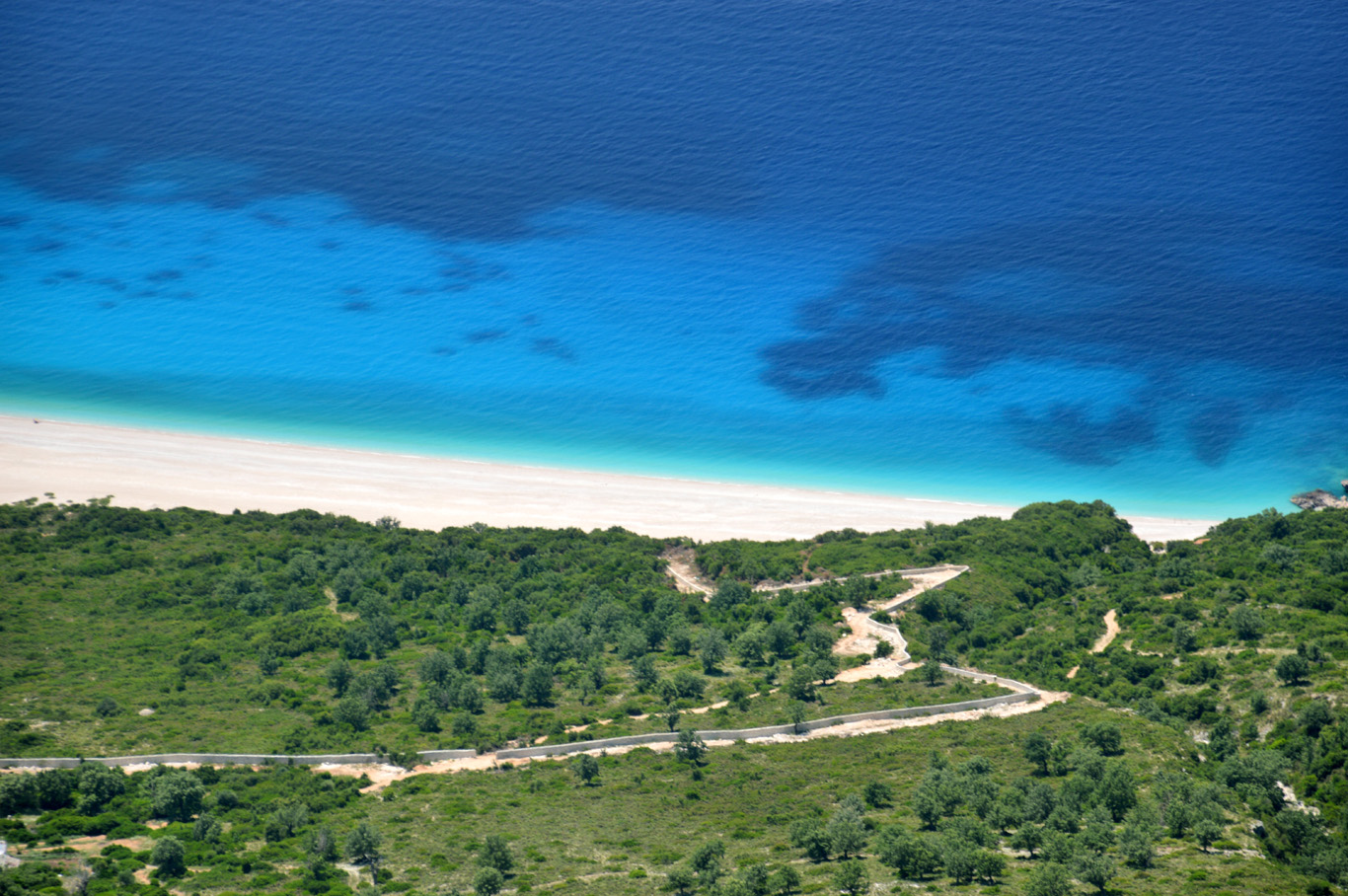 The road is asphalted, bumpy and twisty. Built in 1920, it was recently surfaced. Overall, the drive is a smooth one. It gives drivers the opportunity to enjoy the views, without having to be careful to avoid bumps. The SH8 road ascends rapidly from sea level to the highest point, the Llogara Pass.
When getting to this pass, the road becomes more dangerous, so it requires more attention. It becomes narrower in some spots.  The high elevation means that you have to change gears frequently and use the breaks. Also, there are tight turns and no barriers in some places.
Starting from Konumi, the ascent will be 22.8 km long, and the elevation gain is 1013 height meters. The average percentage is 4.4 %.
The views you'll see from here are the typical Mediterranean coastal landscape.  Also, you can see shepherded walking with their flocks of sheep, donkeys, cows and so on. Overall, driving a road less traveled and less known to the mainstream public is a unique experience. Albania is such a beautiful country and has many things to offer. That includes the SH8 road taking you through Llogara Albania. All in all, this road will show you the best views the coast can provide.
Photo sources: https://en.infoglobe.cz/traveller-guide/albania-llogara-national-park-video/, https://www.adventurous-travels.com/posts/llogara-pass-dhermi-albania, https://www.visithimara.al/destinations/himara-region/llogara-national-park/, https://geriatrixfotogallerie.wordpress.com/2020/06/06/llogara-pass-albania/
r