Facts
Location: Cyprus
Length: 16,1 km (10 miles)
Width: 2 lanes
Surface: asphalt
Surface quality (out of 10): 7
Highest point: 1,952 metres (6,404 ft)
Operating times: open all year
via Χιονίστρα
Route: from Kato Platres to Mount Olympus
Mount Olympus Road Description
Mount Olympus also named Chionistra, is an attraction that draws many visitors every year in the area. What also attracts visitors to come here, besides the rich history and the many legends circulating about this place, is the road itself. So, enthusiast drivers, this is the right road for you to come and test out.
The summit of the mountain is located at an elevation of 1,952 metres (6,404 ft) above the sea level. This is also the highest point in Cyprus. Located in the Troodos Mountains, in the centre of the island, this place offers drivers an adrenaline rush, due to its many twists and turns and more. Driving to the top, you will have the opportunity to test your driving skills on the serpentines that wind around the Mount Olympus. As you will go up, you will slide on so many twists and turns that will make you dizzy.
The route
The road starts in Kato Platres and has a length of around 16 km (10 miles). Not the longest one, but it still is a good drive. The destination is the military checkpoint, a few meters below the peak. It's an asphalted road, and you will find it open all year long. Starting from Kato Platres, the elevation gain is 981 heightmeters and the average percentage 6.6 %.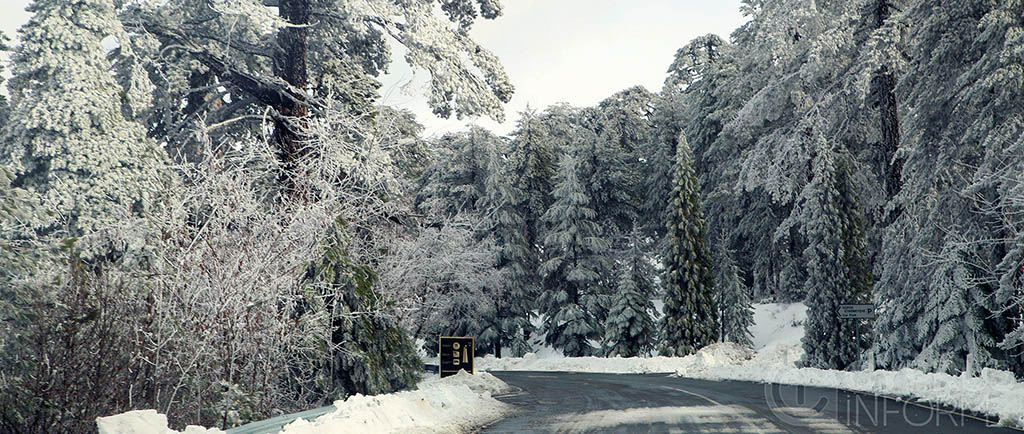 Driving on this route will definitely be entertaining as it leads through a diverse landscape. You will pass through head-high cornfields, picturesque villages, colourful churches and olive groves. You will also find steep hairpin bends where the wheels will spin on the loose gravel, giving you a shock of adrenalin rush. There also are no safety barriers on some sections, and this confirms that the route takes you to Mount Olympus is a dangerous road. You will rev the engine, pop the clutch and yank the steering wheel to the left as you ascend towards the destination. This trail climbs into the valley that shields the Olympus Mountain. It will take you past the Platform of the Muses, and will finally end at the entrance of the Olympus National park soon after. If you will be in the area, you also have the chance to learn more about this places's history. It's an interesting one. Also, you can do some sightseeing and enjoy the mountain landscape both from and out of the car.
It's a challenging road, for sure, because of its many serpentine turns and the high elevation, but this winding route will give enthusiast drivers the satisfaction of driving on a unique road and in a particular place. Moreover, the landscape is a special one and will add some value to your road trip. We've always thought that it's best to combine a drive with sightseeing and, luckily, there is plenty to see on roads like this.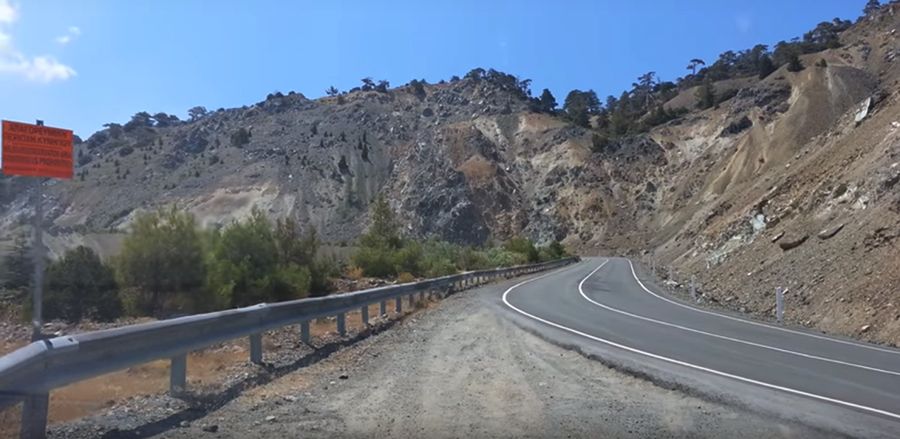 Photo sources: https://www.dangerousroads.org/europe/cyprus/3229-mount-olympus.html, https://www.kiprinform.com/en/villages_of_cyprus/mount-olympus/, https://www.thebestviewpoints.com/2019/03/06/peak-15-cyprus-mount-olympus/, https://peakery.com/olympus-cyprus/
r