Facts
Location: Austria
Length: 35 km
Width: 5 m, 2 lanes
Surface: asphalt
Surface quality (out of 10): 8
Highest point:  2,042 m
Operating times: early May to late October
via Nockalmstraße
Route: from Innerkrems to Ebene Reichenau
Nockalmstraße Description
The Nockalmstraße or the Nockalm Road is a gorgeous ride in the area of Carinthia, the Karnten region of southern Austria. Just like most roads in the mountainous area of Austria, this route offers drivers the privilege of sliding through the mountain landscape and thrilling turns, making it a more than enjoyable ride.
The road has a length of 35 km and spreads between the Innerkrems in the north and Ebene Reichenau in the south. It's, without question, one of the most beautiful and most varied alpine drives you can experience in Austria. The Nockalmstraße winds up and down in the Nockbergs and features no less than 52 bends, plus other numerous turns. These bends will take you over mountains and through valleys. Driving this road compares to nothing else. It will take you to an altitude of 2,042 metres above sea level on a gentle incline.
The slight gradient is perfect for drivers to enjoy the uniqueness on the Nockbergs mountains. Also, this road encompasses many gentle bends and turns that will make your drive a smooth and pleasant one.
The drive
As you drive up this road, many views open up in front of you, making this drive a breathtaking one. In this area, you will also find the largest stone pine forest in the Eastern Alps region. Moreover, here you will get to see the green summits of the Nockberge and vast mountain pastures. This is also the habitat of the spike lavender plant. The appearance of the rounded Nocken summits is considered to be among the geological rarities of the Alps.
The Nockalmstraße is open from early May until late October. You can take the route starting in Innerkrems and ending in Ebene Reichenau or the other way around. Either way, you will enjoy it the same as the beauty of the road is second to none and driving it is an unforgettable experience. You can also drive this road from one both sides as the new perspectives unfolding in front of you are beyond compare. The distance is a short one, so it gives you plenty of time to enjoy both rides.
This winding mountain road is a popular destination for pleasure drivers, and it's easy to understand why. It features easily driveable turns, changing scenery, meadows and forests and many facilities along the route that will ensure a unique experience for your journey.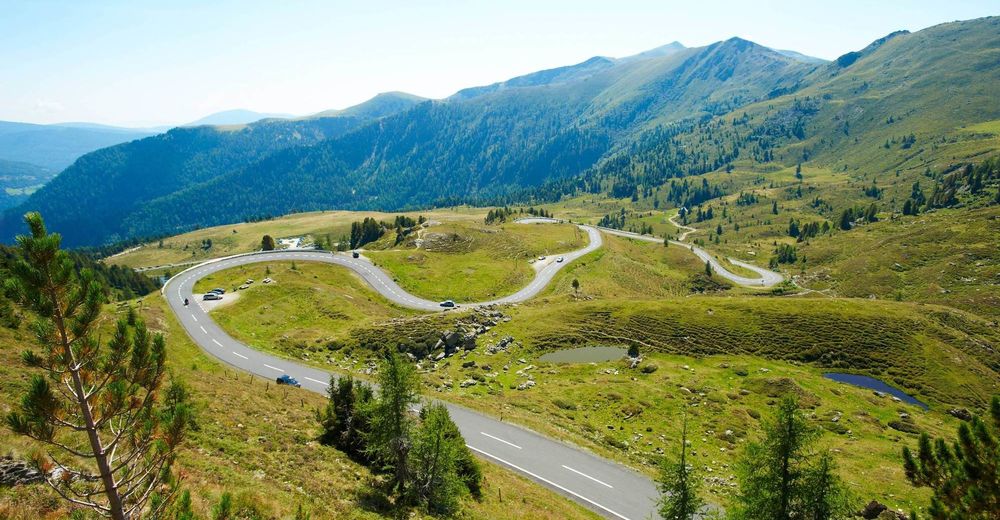 Photo sources: https://www.kaerntencard.at/sommer/panoramastrassen/nockalmstrasse/, https://www.nockalmstrasse.at/na/en/nockalmroad/thenockalmroad, https://www.sn.at/wiki/Nockalmstra%C3%9Fe, https://www.bergfex.at/sommer/innerkrems/highlights/328-die-nockalmstrasse-im-biosphaerenpark-nockberge/
r