Facts
Location: Germany
Length: 28,4 km
Width: 2 lanes
Surface: asphalt
Surface quality (out of 10): 7
Highest point: 1,420 m (4,659 ft)
Operating times: open all year
via Riedbergstraße and L5
Route: from Fischen to Hittisau

Riedberg Pass Road Description
Riedberg Pass is located in the Oberallgäu district, in Bavaria, at an elevation of 1,420 m (4,659ft). It's a beautiful mountain pass and the road taking you here and passing through it is a fun one to drive. Let's see why and after you can decide for yourself if it's worth it.
This pass also links Fischen, in Germany with Hittisau, in Austria. Like most mountain roads and passes, this one will provide you with many serpentines and elevation changes that are enough to give you an adrenaline rush. The road you will be driving on is called the Riedberg Strasse (OA9). It's a smooth one as it's asphalted and in good condition.
You will be passing through two countries during this drive, Austria and Germany. Driving in both of these countries is spectacular, same as the landscape. They share a beautiful mountain landscape and a scenery you will enjoy when driving here. On the eastern side of the pass, the ramps are 16%, and the grade is pretty difficult. Towards Austria, there is a stretch that goes downhill. On the other side, from Fischen driving towards the summit, the grade reaches even 19%. From here, you can follow the road through the suburbs before entering the pass road through a tunnel. This stretch features no centre line, and there are plenty of curves to enjoy driving on.
Driving this route

The road can get challenging as it's narrow and goes through the forest before getting to the Riedberg Pass. There also is a parking lot in the area and a typical Allgaeuer mountain hotel that also has a cable car station.
When descending, you will come across some curves and forests. Before reaching Balderschwang, you will see how the valley opens up, and the road broadens. You will hit the main road in the Hittisau village. You can choose between two routes to continue the journey. If you take the right hand, you will get to the lake of Constance, while to the left, you can get to the valley of the Bregenzerach.
The Riedberg Pass is open all year, and its surface is good quality. So, your drive will be challenging and filled with twists and turns, but smooth and also pleasant. Plus, the landscape, as you would expect from Austria and Germany, is a spectacular one.
Driving here will be enjoyable, and you will get to see some of the best parts of two countries with great views. The elevation changes, gradient, twists and turns are some great features of this road for those that love driving. These make it a diverse drive, as well as an exciting one. You can make Riedberg Pass part of an Euro trip and choose a few drives that are a great way to pass from one country to another.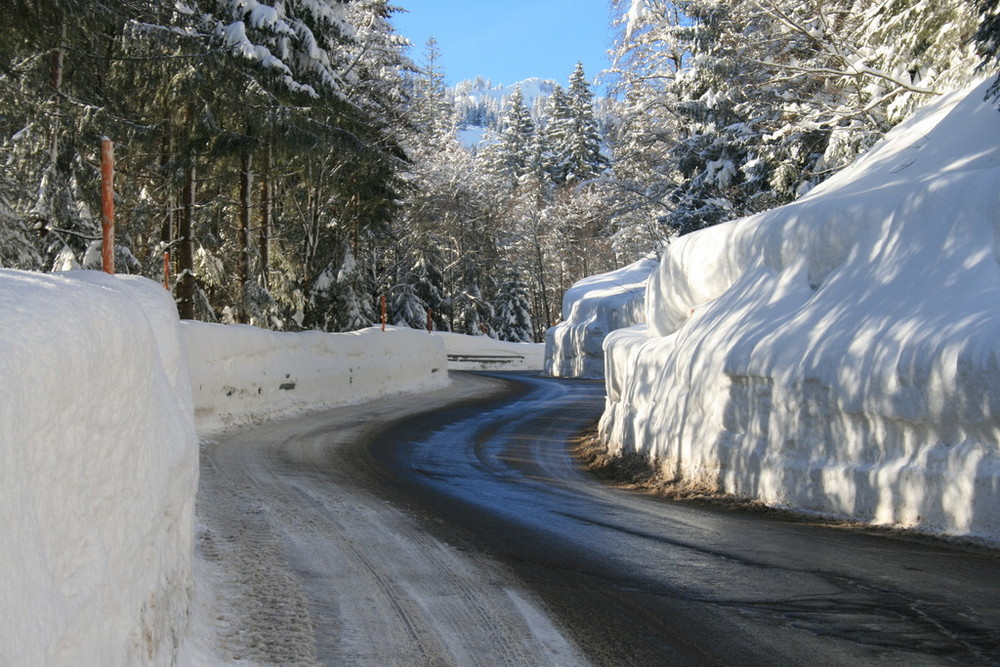 Photos sources: https://www.all-in.de/oberstaufen/c-lokales/polizei-sieht-am-riedbergpass-keinen-handlungsbedarf-trotz-leicht-steigender-unfallzahlen_a5013465, https://www.fotocommunity.de/photo/riedbergpass-simonalpenvorland/18021091, https://alpenpass.com/deutschland/riedberg/riedberg.htm
r