Facts
Location: Norway
Length: 46.4 km
Width: 2 lanes
Surface: asphalt
Surface quality (out of 10): 8
Highest point: 1.056m
Operating times: closed from 1 November to around 20 May
via Fv987 and Fv337
Route: from Suleskard to Nomeland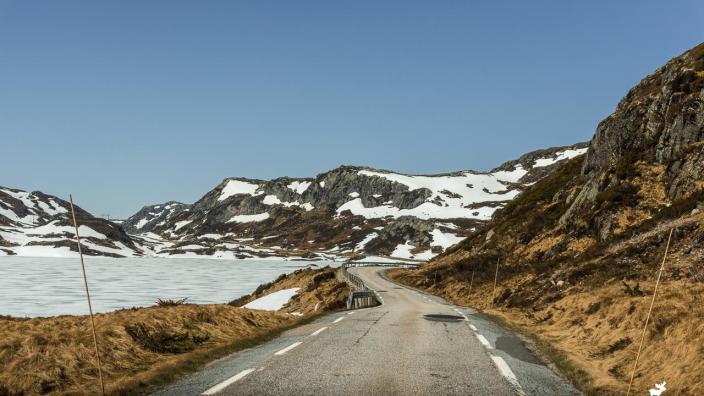 Suleskarvegen Road Description
Suleskarvegen is a mountain pass in Norway. Also, it's a great road for those wanting to drive in a unique landscape like you can only find here. Located in Southwestern Norway, it reaches an elevation of 1.056m above the sea level.
The route taking travelers to the summit is the Fv337 road, linking Suleskard and Nomeland. This portion of the road is also known as the highest altitude one in Southwest Norway.
While driving here, know that some unforgettable impressions are awaiting you. You will drive through charming towns and both an authentic rural and mountain scenery. So, the views are spectacular here, and the winding road makes it all an even better experience.
The Suleskarvegen road is asphalted, narrow and pretty steep. It features sections of up to 12.5%. Starting this drive from Suleskar, the ascent will be 4.2 km long and the elevation gain 350 meters. Also, the average percentage is 8.3 %, so it really is a steep road. It is closed from November until late May because of the snow and weather conditions.
A beautiful high road in Norway
This is known as the highest road connection in this part of Norway. It stretches from Suleskar in Sirdal to Brokke in Setesdal. As you drive, the route will take you over the mountains to Dalen and Høydalsmo in Telemark.
Driving this route is a great way for exploring the scenery. You get to see from the fjords of western Norway to other mountain regions, such as Agder and Telemark.
We recommend to you to take your time and enjoy every turn and elevation change. This road features quite a few to the excitement of passionate drivers that love a challenging road. As a result, you will wind your way through the fjords and mountains and along the ridges and quaint villages.
The Suleskarvegen road was awarded as "one of Norway's best motorbike roads" by the Bike magazine, among others. So, this became southern Norway's Eldorado for motorcycle enthusiasts. Nonetheless, driving here is just as good of an experience. You will enjoy both the road and the incredible scenery that surrounds it.
Overall, it's a great route to drive and one of Norway's best ones.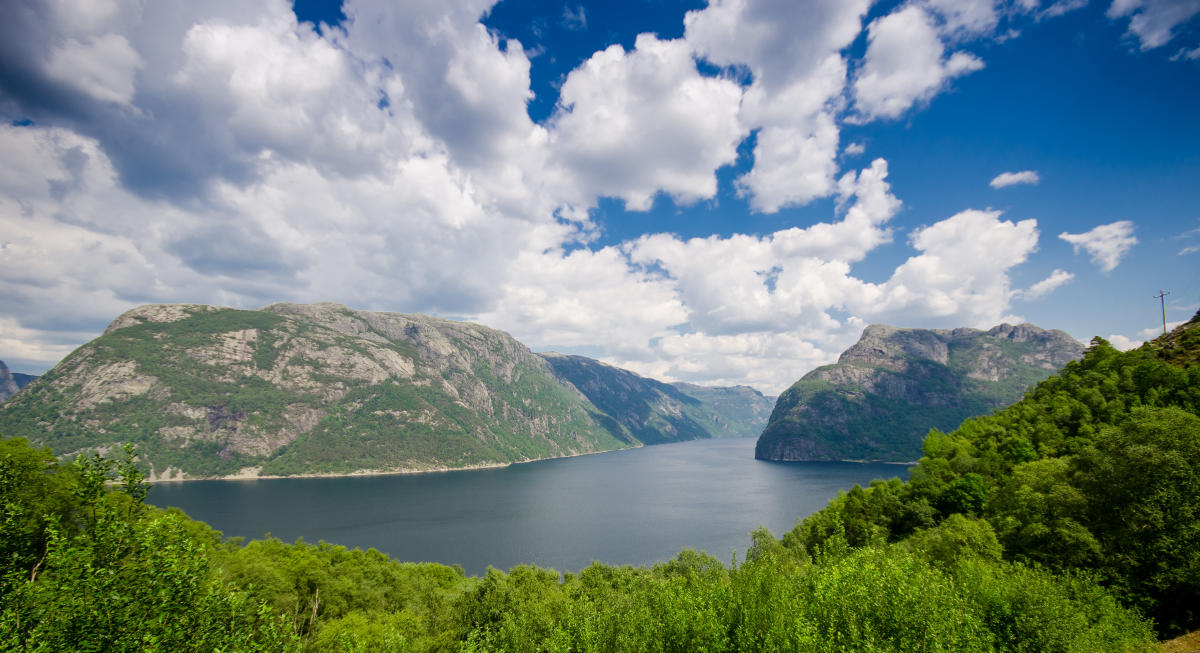 Photo sources: https://en.visitsorlandet.com/listings/suleskarvegen/507296/, https://www.fjordnorway.com/things-to-do/suleskarvegen-p805743, https://visitsirdal.no/suleskarvegen/, https://www.visitnorway.com/places-to-go/fjord-norway/the-stavanger-region/listings-stavanger/suleskarvegen/1993/
r