Facts
Location: Lake District, UK
Length: 9 km (5,6 miles)
Width: 5 m, 2 lanes
Surface: asphalt
Surface quality (out of 10): 7
Highest point: 317 m (1,043 feet)
Operating times: throughout the year
via B5292
Route: from High Lorton to Braithwaite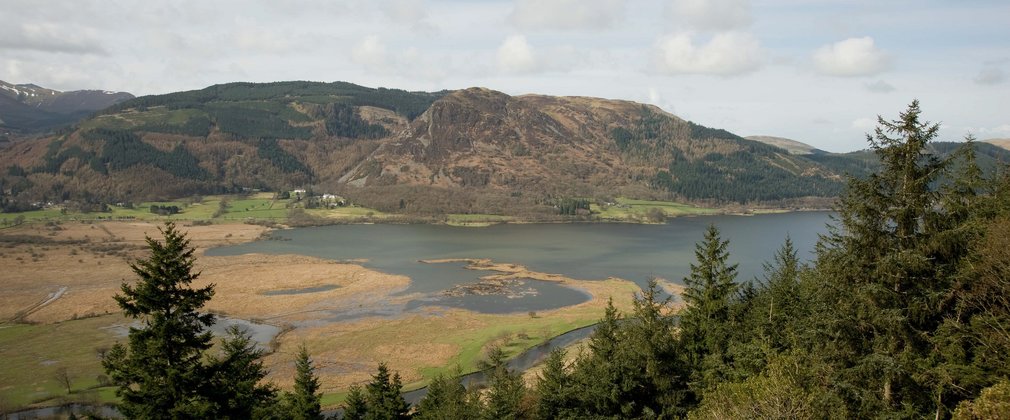 Whinlatter Pass Description
The Whinlatter Pass is yet another road Great Britan has to offer, and it's just as enjoyable as the other ones we've talked about here. This mountain pass can be found at an elevation of 317 m (1,043 feet), in the English Lake District. It also is the northernmost road pass in the area.
Just like many of the pass roads from the Lake District, the road is narrow, perilously steep and snaking up. All these contribute to making it a great road to drive, with all the elements drivers are looking for. The road that takes you to the pass is the B5292. It's asphalted and features some narrow sections where two cars can barely fit and pass at once.
The road also connects Braithwaite, to the west of Keswick to High Lorton to the south of Cockermouth. At the foot of the pass, you can find the small village of Braithwaite. At the other end of the pass, there are the villages of High Lorton and Low Lorton.
The routes
There are two routes to reach the pass. One starts in High Lorton with an ascent of 6 km and an elevation gain of 246 m. Starting from Braithwaite, the ascent is 4 km long, and the elevation is 226 m. The average percentage for the first route is 4,1%, while for the second one it's 5,7%.
The Whinlatter Pass goes through the Thornthwaite Forest and winds up until it reaches a height of 317 m (1,043 feet) above sea level. When reaching the top, you will be able to see some fantastic views of the Bassenthwaite Lake. It also is part of a scenic drive that includes Newlands Pass, Honister Pass, Loweswater, Buttermere and Crummock Water. The mentioned passes have fewer visitors than the ones located in Lake District. So, it might be a good idea to also drive on these roads if you want a less crowded road.
Reaching the top of the Whinlatter Pass, you will find Whinlatter Forest Visitor Centre, a gift shop, as well as a restaurant. The area is suitable for cycling and hiking. The forest has about fourteen miles suitable for this kind of activities. It's worth combining the drive with some of these activities for the spectacular views of Northern Lakeland.
If you want to have a pleasant drive, on a less severe route than the ones on passes like Wrynose and Hardknot, the Whinlatter Pass is an excellent choice.
Photo sources: https://www.forestryengland.uk/whinlatter, https://thepinksaddle.wordpress.com/2015/09/09/whinlatter-pass-and-newlands-pass/, https://mapio.net/wiki/Q7993673-en/, https://en.wikipedia.org/wiki/Whinlatter_Pass
r